6 Perfect Color That Will Give You "Royal Look"
Choosing a dress with perfect color reflects our standard as well as our state of mind. Apart from dress fabric, the color of the dress creates the overall look. If you would follow these parameters for perfect dress color then under normal budget the dress will create a royal and expensive look.
Today I will discuss those 6 royal colors which you can choose for your dress and it provides you royal and expensive look under normal budget.
These 6 colors are
"neutral" colors
. The specialty of neutral color is that it creates a very royal look under normal budget and transforms your look completely.
Neutral colors are being made by a combination of basic colors. However there is a wide range of neutral colors but I will be sharing only 6 colors. Also the color depends on your looks and skin color.
Here is the list of those 6 colors
1.    Black
2.    White
3.    Olive
4.    Ivory
5.    Beige
6.    Grey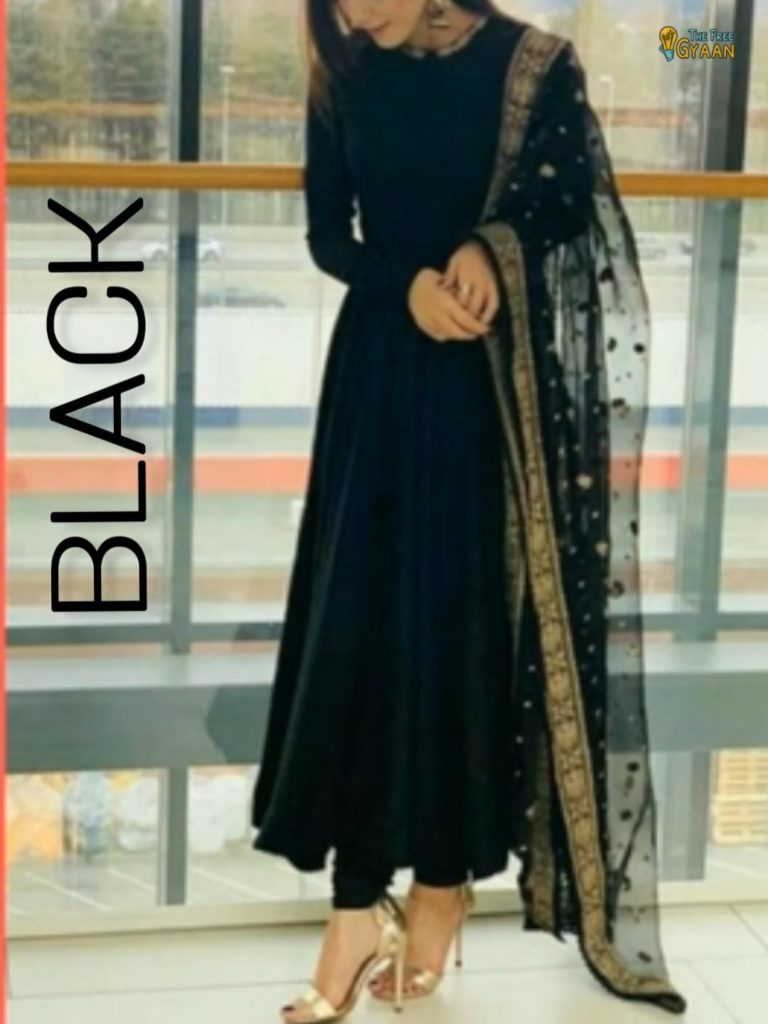 Our first neutral color is black. As we all are aware that black is a universal color. So you can easily choose the black color and you can create a royal look.
If you would compare other different neutral colors for black then comparatively this would give you more good results. Since black color is universal color so you can easily mix and match with different bright colors like red, yellow, etc.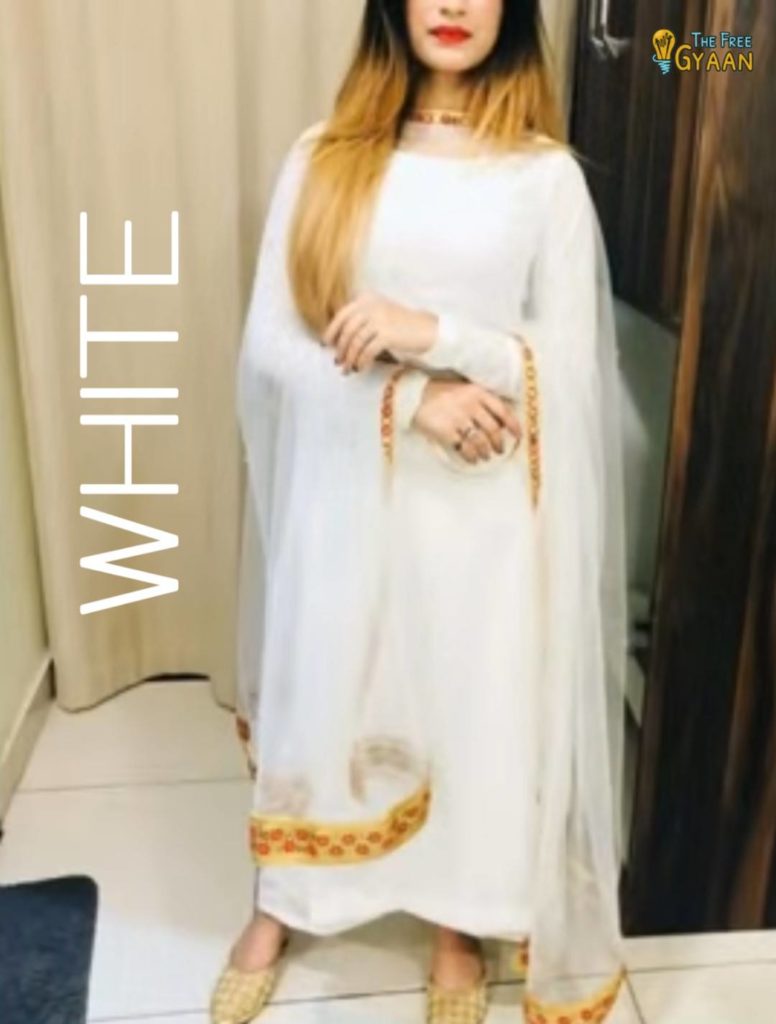 Our second neutral color is white. White color can be worn at any age. Add a little bit golden color border in your dupatta and complete your look by carrying a golden juti.
As you can see in the pics that that white color gives you very royal expensive and classy look under normal budget. Apart from simple suits if you would like to wear Anarkali suits,
ankle-length
palazzo pants then you can go for it.
It also creates a very 'royal' look. It gets very easily in the market so you can try this color for your next dress.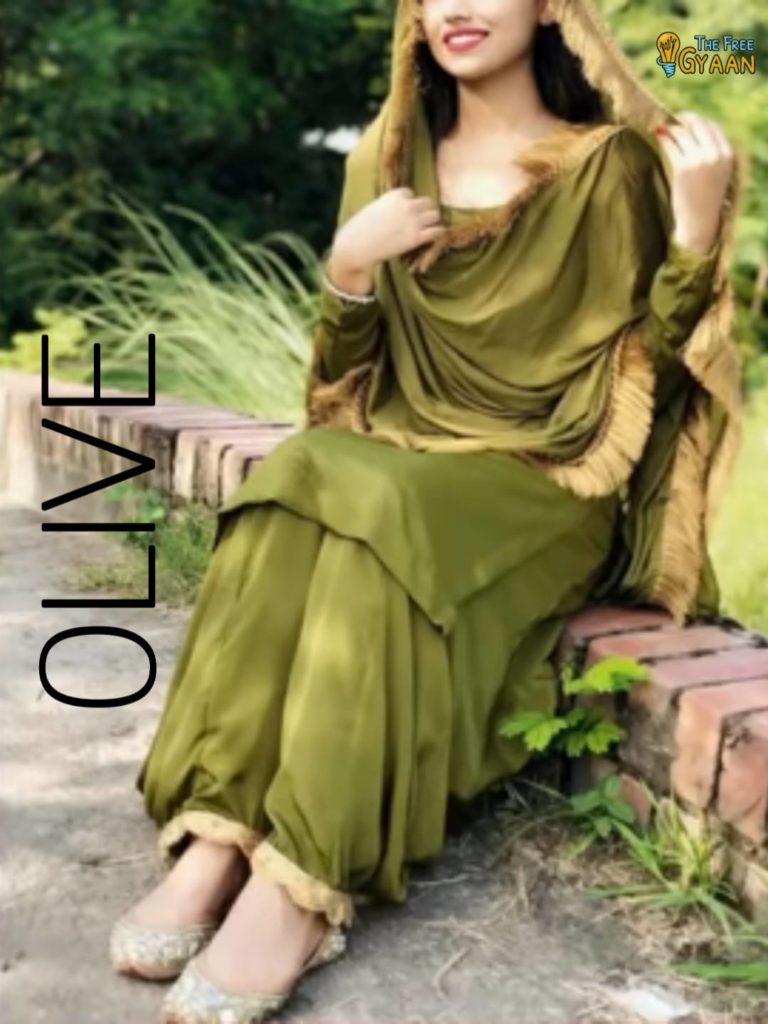 Our next color comes olive color. So here we have an olive green color. We can choose this color also with all plain suits with the same color dupatta as shown in image.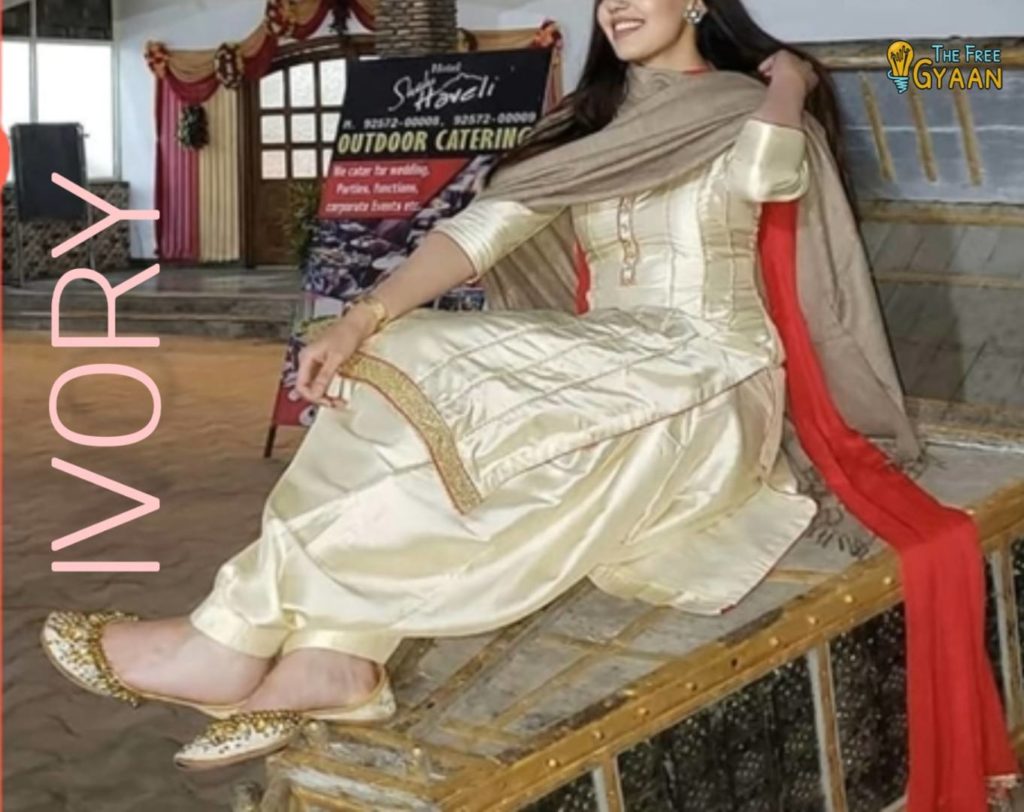 So the next color which you can choose for your royal look is "ivory". Normally we call ivory for the elephant's teeth. The ivory color is like mixing a little yellow color in white color. So girls this is another option you can try to create an expensive look.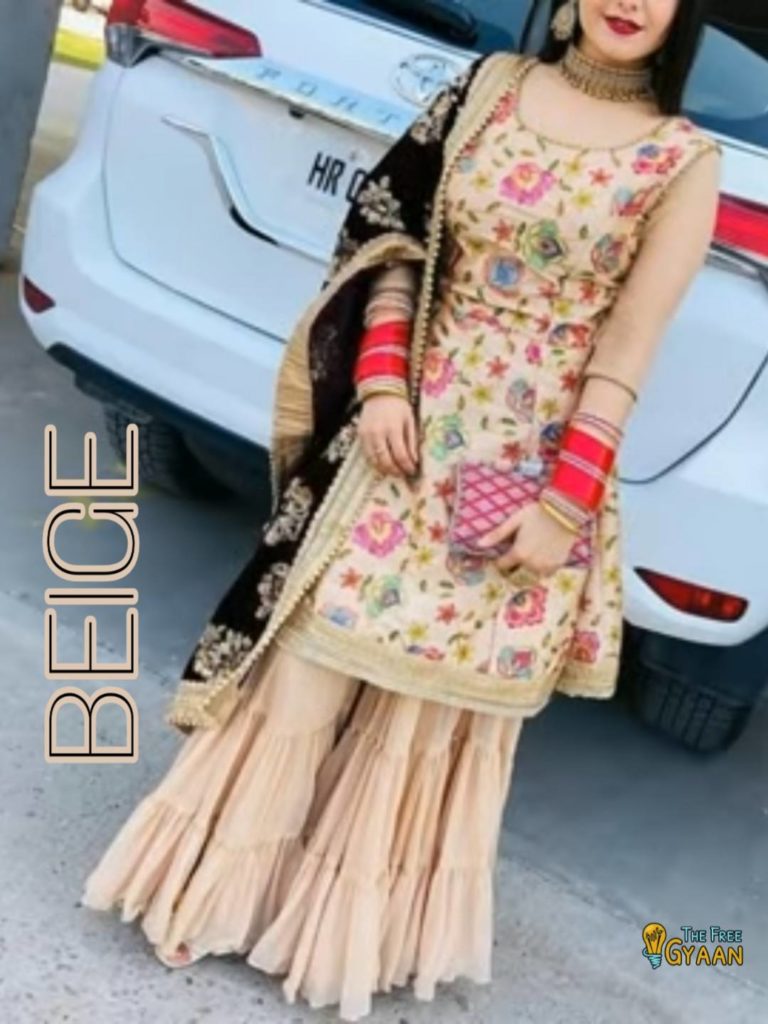 Apart from the normal function if you are newly bride and you don't want to spend much money then you can experiment with beige color.
Apart from bright colors try in between beige color this definitely will give you the royal and expensive look. You can stitch Anarkali, sharara suits in beige color according to your choice.
In this way, you can try different dresses in beige color. If we talk about jewelry combination in beige color dress then you can carry either golden color jewelry or pearl jewelry.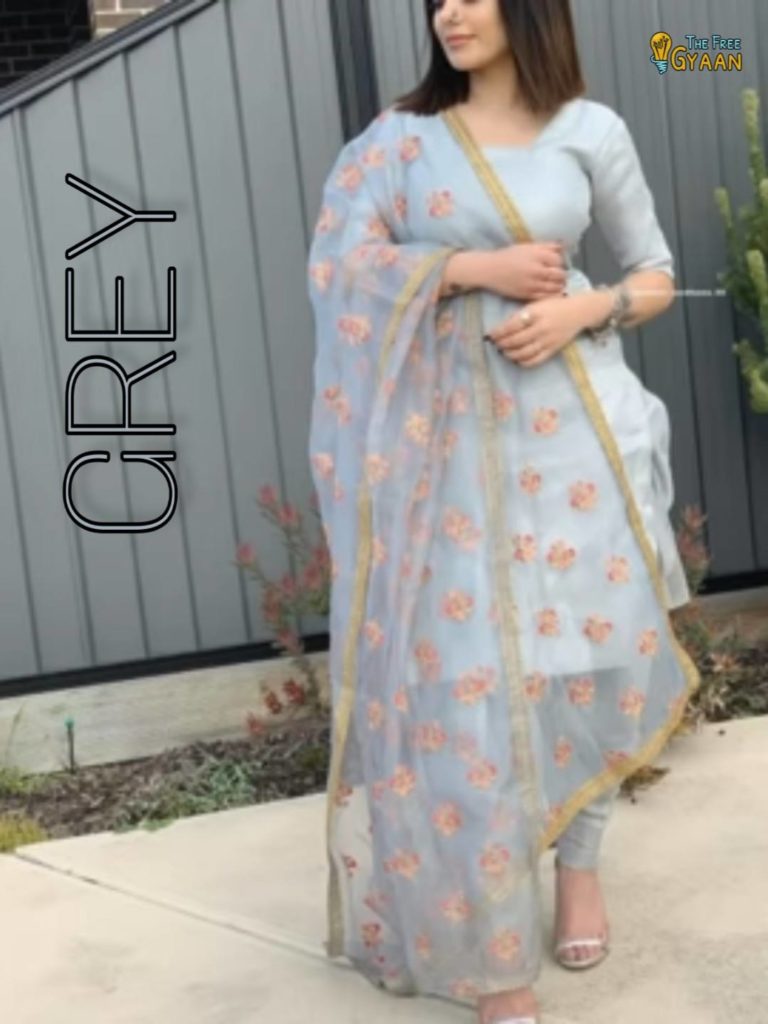 We have a wide variety of
grey colors
but ensure that for a royal look you have to choose dove grey which is very light in color.
If you want to make a ready dress for a function and your budget is also not more, then, in that case, you can stitch plain suit and pair up with net dupatta and to complete your look pair up with silver jewelry.