Life After Lockdown
We will have our social etiquettes transformed in the post lockdown phase as people emerge into a wary new world. Life after lockdown is a new beginning with corona. 
The first question that comes into the mind is, "what will our social life after the extended lockdown ends?" Will we go out and hug our friends, or will we visit the cafeteria to have some coffee again as before?
This is a new era now. We will have many things running in our minds. Our social life will be changed after this lockdown.
So, let's jump onto the things that will be changed after these extended lockdown ends.
Mask and sanitizer everywhere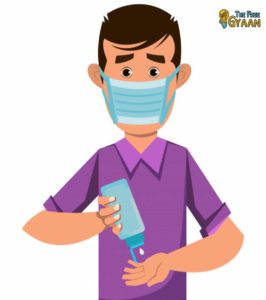 This new world brings us a new, more common face. Every one of us won't take any chance of getting infected. We will see people everywhere wearing a mask.
Imagine how the world will look like when all the people on the street roaming around wearing a mask.
Sanitizers will also be a must. Since there is a potential of getting caught in a public place, we will need to keep a bottle of sanitizer with us everywhere and keep our hands sanitized.
Social distancing is key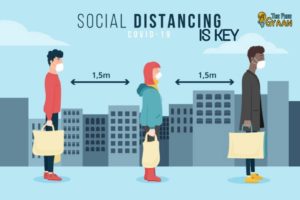 Maintaining social distancing is a key prevention measure to save ourselves from getting infected from Covid-19.
We will have to ensure that these preventive measures have to be followed even after lockdown ends.
Since, this is the only key measure, we will see social distancing being followed in all offices, malls, shopping marts, and everywhere.
Avoidance of social and cultural events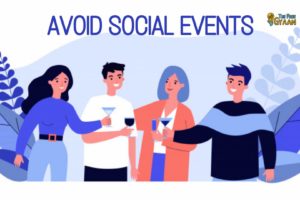 Although all social and cultural events will be postponed to a later date, yet we will have to avoid visiting any such events even if they are being held by our closed ones.
In the end this is the matter of our health, so any negligence in the name of social norms might result in a dangerous situation for us.
Whether it is a marriage or a cultural event, we will have to start saying 'no' to the organizer.
A newer life with corona
As stated by our Hon'ble Prime Minister Shri Narendra Modi that we will have to live our life with corona now. It's very difficult to accept the fact that we will have to live our lives with corona, but as of now, that's the matter of fact.
We will have to accept it. We will have to keep it in our minds that this is a new part of our life. This might seem negative but, hey, let's take a look at mortality rate, it's less than 5 percent in India.
This is quite normal in the case of most of the diseases. Better preventive steps on our part will save us from getting infected. So, let's be more preventive rather than getting negative by keeping this fear on our minds.
A different work culture, work from home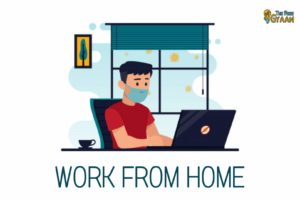 Of course, this pandemic will bring us a new, and very different work culture from what we had before this lockdown period. We will see social distancing norms being followed as company policy, we will see uses of face masks and hand gloves, we will observe sanitizing machines being kept at all offices.
Other than that, we will see some new work etiquettes being followed such as saying namaste instead of shaking hands, etc. These changed in our work cultures are being brought for us. We will have to ensure getting used to these changes as early as possible.
Major operations will continue to be done through work from home measures by some of the companies even after lockdown to ensure the safety of their employees.
Economy & Employment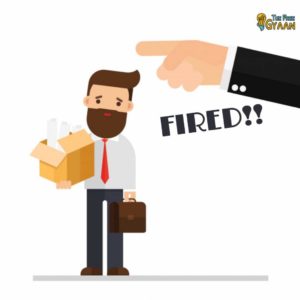 A lockdown on this big scale kept all the businesses on a paused button for such a long time. This harmed our economy as well as all the business houses. Even big business houses are facing losses in a huge amount.
They have no other option but to fire some of their employees to keep their businesses alive or cut their pays. While those who were already on a roll are being fired from jobs, we can't expect good job opportunities after lockdown until some new policies are issued from government or any support from the government in this regard.
Our economy will also take some time to get into the normal phase again.
Digital education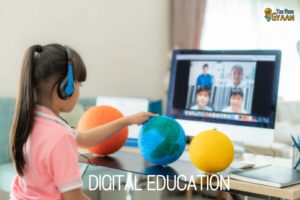 Even schools and colleges are focusing on providing education by way of video classes to their students. Since a huge time of students is being lost due to this pandemic.
Schools and colleges need to carry on the studies of their students by hook or crook. They are installing systems through which they will be able to teach their students online.
Although in digital learning in the field of education was introduced years before lockdown yet most of the students preferred to face to face classes.
But now keeping this pandemic into the mind this digital learning is going to become the new normal in the field of education.
An opportunity to showcase your skills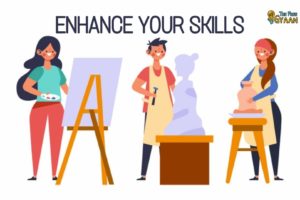 Honestly speaking, in my opinion this is the right time to showcase your skills. If you have a good idea for a startup, and you think it's the right time to go with it. You should start working on it.
It is a big opportunity knocking your doors if you have requisite skill sets to showcase. You can make people recognize your skills at this time.
Although we have already witnessed some odd things during these lockdowns that became a part of our lives. Now we will have to stand back, and start our lives again with corona being a part of our lives in a completely different world.
We need to be prepared for all these changes as mentioned above. To keep ourselves at the same pace as the world will run.
---
Also Read This :