What

Is Dandruff And How It is Transmitted?
Dandruff may vary from person to person. Someone may have oily flakes while others may have dry flakes. Dandruff is a kind of fungal infection. There are various kinds of dandruff. However, the most common is the small pieces of dead skin which is mostly availed by itching. When our skin cells grow and die too fast are the problem. This makes to overcome dead skin and that is the dandruff. Our unhealthy diet and stress level also arises dandruff.
What Problems Can Arise Due To Dandruff?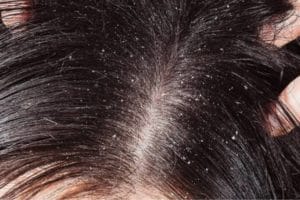 Removing dandruff is a very essential process. If excessive dandruff occurs in our scalp then various problems can arise. Our skin could cause itching, this makes us to feel uncomfortable in public areas or it can be embarrassing. Oily skin can also arise due to dandruff due to which we have to use much shampoo and using it in large quantities may also lead to various fungal infections. 
One of the major problems due to dandruff is hair fall. People often never notices it. Dandruff makes our hair root weak and unhealthy, this makes hair loss. Therefore it is very necessary to remove it.
We can remove dandruff either chemically or naturally according to our wishes.
Naturally
As we all are aware that natural processes are always cumbersome. But the most effective thing treating a cure naturally is that, if it is not beneficial for us then it won't cause any harm to our skin/hair. Removing dandruff from home remedies is always beneficial but you have to keep more patience. If you are trying home remedies then you have to wait for results. It won't give you prompt actions. Well it is also good to us that hone remedies are easily available at home and can be used conveniently.
The most basic and efficient way to remove dandruff at home is to just apply aloe vera and lemon. These Dandruff Home Remedies are natural.
By Aloe Vera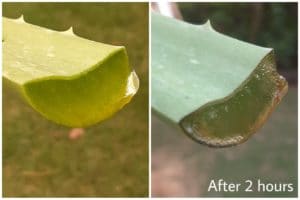 There are also various ways or which we can call it as a "technique" to apply aloe vera. There are 250 kinds of aloe vera species out of which only 26 can be used and most are harmful. We can't identify all types of aloe vera at home.
For this we have to do only one thing to use any aloe vera, which is easily available at home. "Never apply aloe vera directly cutting from plant." Before applying aloe vera on scalp, firstly cut the aloe vera and then keep it aside for 2-3 hours. After this cut the yellow portion which is at the bottom. Then gently rub the aloe vera on your scalp, leave it for 1 hour to dry. After this wash it.
You have to repeat it at least twice a week for a month. For non-reoccurrence use it for two months. This also increases your hair growth and makes your hair silky, smooth, and healthy. 
By Lemon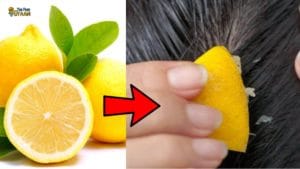 Applying lemon on the scalp would remove dandruff from your scalp. But it could be harmful for your health during the winter season, if course you can use it in the summer season.
Just cut the lemon into two pieces and then scrub it continuously for 2-3 minutes. Repeat this process once a week for a month.
Dandruff mainly occurs during the winter season so it is best to use aloe vera rather than lemon. This is the safest one to remove dandruff including many other benefits.
Chemically
Chemicals are always predominant over natural process. For quick and prompt reactions we use chemicals. More than that using chemicals are easier. As a person' skin vary so chemicals could suit anyone on the other side it could harm also. Well 90% doesn't cause any harm to us but often 10% causes. 
If you use these chemicals to remove dandruff it will remove the dandruff from the scalp easily.
Use the shampoo having the formula ketoconazole(2.0% w/v) and Zinc pyrithione(1.0% w/v) shampoo. Ketoconazole is an anti-fungal chemical that can be used it any kind of fungal infection. Zinc pyrithione conditioner nourishes and soothes your scalp. This is for all hair types. There are various brands available of this formula you can use it, anyone. These Dandruff Home Remedies are chemically done.
Usage 
Take 5ml of shampoo twice a week for the first 4 weeks. To prevent recurrence use 5ml shampoo once a week for one more month as maintenance therapy.
Wet hair and apply shampoo on the scalp evenly. Keep shampoo on the scalp for 5 minutes before rinsing. 
---
Credit : Shagufta Khan
Also Read This
15 Interesting Facts That Blow Your Mind