The lockdown which came into effective on march 25,was to end on April 14, but it seems that world largest democracy is likely to stay under lockdown among bit longer, due to Covid-19 pandemic. PM has taken correct decision lockdown.
The news has not yet been made official by the government but Delhi CM Arvind Kejriwal's tweet pretty much confirms it, more or else. He took to Twitter to express his agreement with the decision of the lockdown extension.
PM has taken correct decision to extend lockdown. Today, India's position is better than many developed countries because we started lockdown early. If it is stopped now, all gains would be lost. To consolidate, it is imp to extend it

— Arvind Kejriwal (@ArvindKejriwal) April 11, 2020
WHO warns 'deadly resurgence' if curbs lifted too early.
There were many countries which didn't take this pandemic seriously, like USA and the result is clear now America now has half a million confirmed corona virus cases but the outbreak may soon begin to level off .
Trump says when to reopen Corona virus -hit US economy is the 'biggest decision' he ever had to make .
All this happened just because lockdown, United States doesn't have national lockdown they just implemented state wise lockdown , and now the result is clear . According to sources 5,32,879 conform Corona virus  cases and 20,577 total death's .
What happened in the meeting?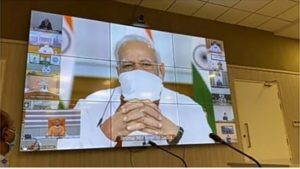 PM Modi held a video conference with all the chief ministers of the states of India and apparently have come to the conclusion that the lockdown must be extended for another 15 days, at least.
A vast majority of state at the meeting showed kneeness to extend the lockdown.
Punjab CM captain Amarinder Singh was one of those that advocate the complete lockdown informing the meeting that the state had already announced completely lockdown till 1 may.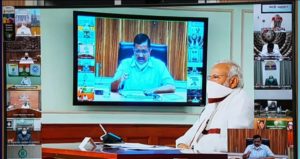 Chhattisgarh CM bhupesh baghel argued for the lockdown to continue in terms of a ban on travel  but permission should be given two States to allow economic activities with its border.
This is just because the harvesting had come, and if this economic activity wouldn't be done 75% of India's population will have to suffer .
Maharashtra which has recorded the maximum number of cases so far is likely to extend the lockdown in Mumbai and Pune region as well as in other hotspot. State health minister Rajesh tope said "there is a protocol to  relaxing the lockdown and it will be followed also the union government issues advisory to States those will be studied and then a decision will be taken."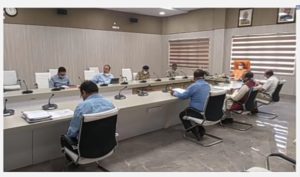 Uttar Pradesh official said that following arise in number of cases in the state linked to the tablighi jamaat gathering in New Delhi (159 out of 305 ),"there is now uncertainty over lifting of lockdown."
According to ministry of health and family welfare, the number of reported cases in India  is about 7,510 and at least 250 people have died. 700 people have been cured or discharged. PM has taken correct decision lockdown
But the biggest problem is that  will lockdown be sufficient for this Pandemic which has no cure . The. Government of India should implement Bhilwada-model   in order to fight with Coronavirus.
Also read this :